by Lou Reed & Laurie Anderson, Faber & Faber, 16 March 2023
Discover legendary musician Lou Reed's philosophies, photographs, and personal experiences inspired by his passion for Tai Chi, compiled and edited by his wife Laurie Anderson.
Many of us will remember the late Lou Reed as an iconic rock musician and lead singer of the Velvet Underground, but few of us are aware of Lou's other great passion, the one that he carried up to his final days of his life: the martial art of Tai Chi.
During the last decades of his life, Reed studied directly under Master Ren Guang-Yi, a champion of Chen Tai Chi. He was so influenced by his practice that he released an album in 2008 that he wrote specifically to be listened to while training Tai Chi, entitled Hudson River Wind Meditations.
Now, mindfulness meets martial arts in this beautifully designed book edited by his wife, acclaimed artist Laurie Anderson. Through both prose and photography, it offers us a glimpse into Reed's physical, mental, and spiritual journey. Drawn from exclusive interviews and conversations with his fellow students, teachers, and friends including Julian Schnabel, Iggy Pop, Darren Aronofsky, and Lou's celebrated teacher Master Ren Guangyi, this truly unique book is a keepsake for fans to treasure.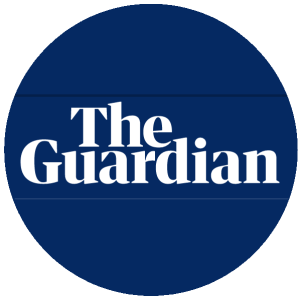 '…How do stars – or any of us – tick? Artists, of course, have bodies of work for their exegetes to parse, and Lou Reed's is one of the more influential in western popular music. From his early days in the Velvet Underground documenting the New York demi-monde to a series of dissonant and beautiful solo works thereafter, the public Reed had a reputation as a curmudgeon who did not suffer fools gladly.
But he had another body of work: his actual body, damaged by drug use and beleaguered by diabetes and hepatitis C. That body was a work in progress, transformed by the practice of martial arts.
"It saved him," notes Princeton creative writing professor AM Homes, who Lou Reed consulted when he set out to write a book about tai chi in 2009. It's a sentiment echoed by many others in this version of that book – finished posthumously, scrapbook-style, by artist Laurie Anderson, his partner, in collaboration with Reed's close associates Stephan Berwick, Bob Currie and Scott Richman.
Here, then, is a wealth of oral history-style interviews with a wide array of Reed's contemporaries conducted by Anderson and the book's other editors, and transcripts where Reed discusses his tai chi practice with martial arts magazines. The guest list is both star-studded and intimate, from Iggy Pop to Anohni, via producers Tony Visconti and the late Hal Willner, director Darren Aronofsky, the late photographer Mick Rock, magician Penn Jillette (the former president of the Velvet Underground fan club and hoarder of bootlegs) and many of Reed's closest friends. His transplant surgeon is consulted; classical pianist Hsia-Jung Chang is one of the relatively scarce female voices in this martial arts crowd…'